Audiostance was founded in 2018 by a small team of people passionate about the audio industry and looking to create a hub of useful information relating to all things audio. While we focus on most types of audio equipment, we specialize in home audio, headphones and studio sound.
Our site is broken into three primary categories: reviews, best Lists & guides.
Reviews
Our reviews focus on an in-depth analysis of audio products and our experience using them. We want to help our readers see past the online marketing campaigns and get an accurate gauge of how a product performs and how it compares to other, similar products on the market.
Best Lists
Our best list articles revolve around product recommendations. We spend a lot of time looking at and listening to speakers, headphones, and other audio products – and in our best lists, we select a few of the best options (in our opinion) for that topic. In our best lists, we provide short reviews for each product on the list and talk about everything the consumer should consider when buying a product of that nature. We cover how we select our products below.
Guides
Our guides are focused on providing insight into the finer nuances of audio. They can range from discussions around how to best place your speakers, or clean them through to helping you better understand some of the technical terminology.
How we choose products
When we select products for our best list articles, we consider products that have a specific benefit to them that separates them from the competition or products that perform best for the category we have assigned them to. For example, we may select a speaker because of the value it holds in performance in relation to cost, while others may be selected for their ease of use or performance. We make sure to note why we've selected the products to help you easily find the one that matches your purchase focus.
Honest and genuine reviews
Many of you have asked us if we're paid to publish good reviews on certain products – we aren't. While we do allow brands to send us their products for review, we do not ask for any payment in return for publishing, and we do not tailor them to suit the brand in any way either.
It's an open secret at this point that many audio review sites will promote products solely because they are paid to do so or expected to do so by the manufacturer. While we work with various manufacturers, we ensure that they understand our focus is on integrity and providing an honest, transparent look at the products involved.
But how do we make our money then?
While our team is passionate about the industry, there are certain costs involved to keep things running. Therefore, we do need to make money in some way to sustain ourselves. Instead of displaying spammy ads in the sidebar, we signed up to participate in the Amazon Services LLC Associates Program. It's basically a non-obtrusive advertising program designed to provide a means for sites to earn money by linking to products on Amazon.com.
In short: when we review a product, we'll include a button to its Amazon.com listing for you to purchase (should you want to). If you do, we make some money in the process.
The reality is good brands actually value our honest feedback as it helps them to improve their products in the future too – which ultimately benefits you, the consumer, too. Our opinions, views, and ratings are our own. Always.
All of these buttons are clearly marked in Amazon's distinctive orange color, along with the Amazon logo. If you'd like to support us, please do make your purchases via one of these buttons – it really does help us!
By doing this, it means we can continue to provide useful content without displaying ads, while still keeping the lights on. It's a win-win situation!
Why should you trust us?
Well, as we've stated above, here are the three main reasons why you should trust us:
Who are we?
Here are some of the regular names you'll see on our site! We're a team of qualified sound engineers, musicians, and audiophiles. Each of us has a passion for the world of audio gear and a personal interest in the topics we write about. We're scattered across the globe from Cape Town to Massachusetts, to London, and even Cambodia too!
Bryn De Kocks is the lead editor for Audiostance, as well as one of our trusted reviewers. He has more than 15 years of experience in online publication and has experience as an audio enthusiast who is particularly interested in headphones. He has written for several audio websites over the years and when he isn't reviewing audio gear, his hobbies include competitive gaming, music production, and birding.
Matt is a sound engineer and self-confessed vinyl-junkie! His work as a sound engineer includes both live production and venue installations. While traveling the world, Matt shares his knowledge and expertise with us!
A talented musician and audio fanatic, Matt Cox is a sound-engineering student with a deep passion for all things audio. He enjoys writing music, writing audio reviews, and keeping up to date with the latest product developments in the industry.
Zach is a South African-based writer, audiophile, and PC enthusiast. When he's not writing for Audiostance, you'll find him reading and re-enacting scenes from the Lord of the Rings.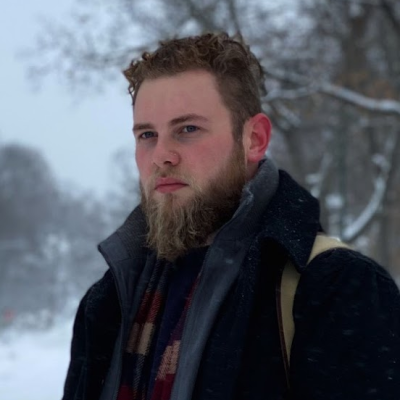 Jake is an audio engineer and graphic designer who loves music, technology, video games, and writing! In his spare time, Jake also enjoys playing the keyboard and guitar, as well as adding vocals.
Born and raised in Belgrade, Serbia. Marko is an avid musician with over 15 years of experience in recording and live performance. Aside from us, he's also the senior news editor for Ultimate Guitar.
Need more info?
Have a question or suggestion? We'd love to hear from you! Visit our Contact Us page to get in touch!